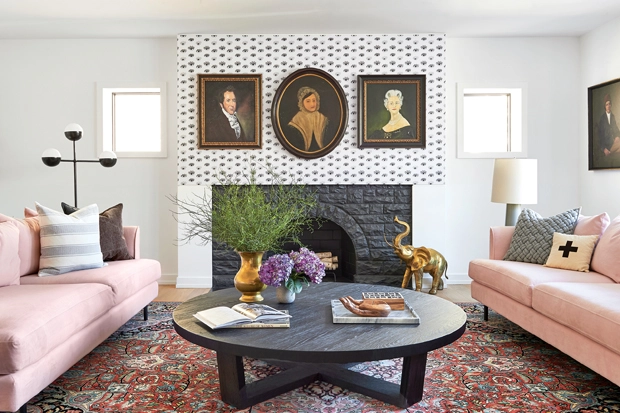 Are you confused about where to hang the beautiful paintings you just bought ?? or about how to deck up your living room in such a way that everyone is left awestruck? Well, I have a few ideas for you about what to do with your original paintings and how to decorate your living areawithout overdoing anything.
How to personalize the living room??
Abstract paintings and wall art look well in contemporary and modern spaces with a neutral backdrop and sleek, straight lines. However, the proper picture or wall-mounted sculpture can easily fit into both an eclectic bedroom and a minimalist office area. Because abstract painting is typically about evoking strong emotions before you buy paintings online sure you understand what you're getting yourself into before committing. Your guests will be captivated by abstract wall art, which will provide them with countless interpretations each time they see it!
This abstract painting by Kirtiraj Mhatre has bright pop-up colors that will distract your guest's attention towards itself. Each splash of color has a different mood and emotions. Flowers and plants can be placed on either side of the painting to frame it with natural color.
While a gallery wall or a cohesive collection of artwork looks fantastic in living rooms and bedrooms, other spaces only require one major piece to make a statement. Large modern artwork can be difficult to come by at a good price, but thanks to the wonders of the internet, it's a lot easier to buy paintings online without much hassle. Displaying large artwork in a room means it becomes the focal point of the room. Large wall art fits brilliantly in a gallery-style setting with moderate and understated furnishings. This draws attention to the room's most significant characteristic, and with the correct accent lighting, a dramatic and sophisticated atmosphere can be created.
Nothing, in my opinion, works better than a wall covered in happy smiles and memories. It provides consumers with a customized and emotional connection. A single photograph can evoke a thousand memories. To create a rustic appearance, align some of your best holiday photos or use monochrome photos. you can also make your collage of your favorite memories filled with laughter and sunshine. Or buy customized paintings online. All you need to do is upload your favorite memory and choose your medium.
Tribal art
Tribal paintings and artworks from throughout the world are incredibly beautiful and thought-provoking. Their handicrafts are one-of-a-kind because of the beautiful workmanship, the philosophy behind their works and sheer expertise passed down through generations.
Designers have long been inspired by these works of indigenous art and craft. Traditionally, the tribal decor has been a part of Indian homes as well. Decorated with large tribal portraits, your home will have an indigenous feel. This Akash Kumar,  deer artwork brings harmony to the drawing room. It may be paired with nature paintings or left alone for a rustic aesthetic, and a macrame tablecloth would be the icing on the cake.
Well, there is no perfect answer to how to decorate your drawing room as each one has a different definition of art but, one can always take a suggestion from someone. You can buy paintings online. It might get a bit harsh on your pocket sometime but original paintings remain an investment in the long run.
Read more interesting blog at The Build Media