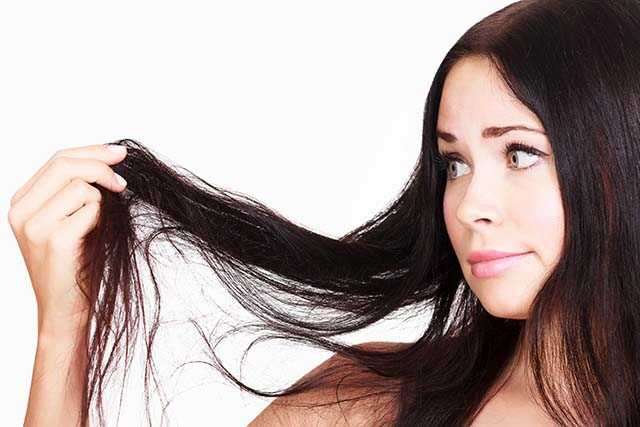 Shining thick long hair fills the humans with pride and pleasure. Men are greatly amused by the beautiful dancing hair of the women. But hair loss in women makes them disappointed for which they take medicines and adopt remedial measures.
Treating hair loss naturally – Those who are challenged with hair loss should focus on the following points:
Fibre-rich foods – Those suffering from problematic hair must take fiber-rich foods by including green leafy vegetables, whole grains, and fresh fruits. Intake of spinach, eggs, carrots, walnuts, oats, and lentils is all the more helpful to say NO to hair loss. It is suggested to stay away from oily and junk foods. Breakage of hair can be prevented with guavas and strawberries apart from yogurt. Cabbages and other vegetables are also beneficial for the persons that suffer from hair loss. Taking milk and curd on a daily basis is also quite helpful.
Egg mask and coconut oil – Loss of hair can be managed well with egg mask by adding honey and olive oil to the egg white. Applying this mixture after rinsing it with a good shampoo gives good results. Enriched with phosphorus, iodine, selenium, protein, and zinc; this mask is much useful. Coconut milk also promotes rich hair. Contents of essential oils and protein in this milk work wonders.
Honey & Green and Licorice root – Application of the paste made by mixing honey and Greek yogurt once a week works wonders. Enriched with vitamin B6 and C, beetroot juice is another great product that may be applied on the scalp by making its paste. Loss of hair can be prevented with licorice root that may be converted into a paste and the same may be applied to the scalp. Pouring green tea on the scalp and hair is quite beneficial for the guys that face its loss.
Aloe Vera / Amla – Patients suffering from the loss of hair or other issues must try Aloe Vera that is helpful for boosting the growth of hair. Those challenged with flaking of itching must use Aloe Vera by applying its pulp-extract on the hair and scalp. Why not try Amla, the wonderful herb that has been in use since centuries. Hair follicles are greatly strengthened with vitamin C that is contained in this great herb. The exfoliating and anti-inflammatory features of Amla make it more significant. Applying its powder on the scalp by mixing some honey in it gives the best results. One of the most effective home treatments are the Fenugreek seeds that may be applied on your scalp and the hair by making their paste.
Onion also gives excellent results by applying its juice on the scalp. Hair loss in women and men can be checked with these commonly available and cheapest remedies.