Cats belong to the feline family of mammals. They share their common heritage with predatory animals such as tigers and lions. Due to the common lineage, their food sources are mainly predatory in nature, and mainly meat-based. The prey captured is often consumed entirely, ensuring that the cat gets a rich supply of not only important proteins but also other nutrients such as calcium, phosphates and a number of vitamins. Most of the processed cat food products reach the consumer's doorstep after undergoing multiple stages of processing. This reduces the protein content of the food and makes it inadequate to meet the nutritional needs of your cat.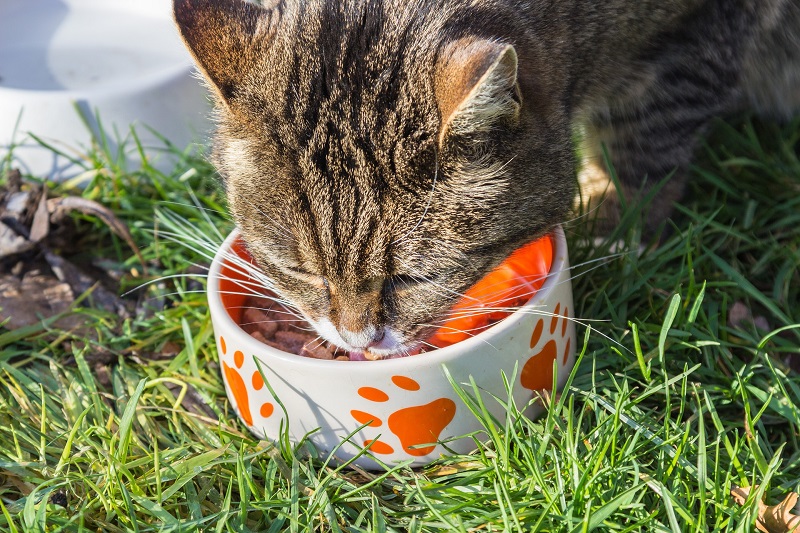 This is where using raw cat food comes in handy. It provides you with a close to a natural diet for your pet and allows them to get proper nutrition. Following are the advantages of using raw cat food:
Easier digestion: Raw cat food is free from chemicals and preservatives which are commonly found in processed cat food. The natural meat ingredient provides an easy to digest food option in your pet's diet. The uncooked or unprocessed meat is easier to digest and break down into amino acids which are absorbed easily. The same is applicable for vitamins and minerals, a lot of which is usually lost in the cooking process.
Another factor that makes uncooked cat food preferable to digestion is the fact that complex carbohydrates are not essential in a cat's diet. Therefore no additional carbohydrate sources need to be added, and the absence of complex carbohydrates makes digestion easier.
Energy boost: As mentioned earlier, members of the feline family including cats have a unique metabolic system. They have the capacity to utilize proteins for fulfilling most of their daily energy needs. As a result of this, cat owners are likely to see a quick rise in energy in their pets once they shift to meat-based raw cat food which is rich in proteins.
A better-looking coat: A cat's pride is it's a shiny and glowing coat. The secret behind this is having the necessary amount of essential fatty acids present in the body. With processed and cooked cat food, the source of essential fatty acids in a cat's diet is reduced. Furthermore, the feline metabolic system is unable to generate a sufficient amount of essential fatty acids, unlike humans. Thus, in order to make sure that your pet gets the necessary quantity of essential fatty acids in their diet, the key is to switch to raw cat food. The unprocessed nature of raw meat makes it a rich source of Omega 6 and Omega 3 fatty acids, which are essential fatty acids and help in keeping the skin of your cat healthy, and their coat shiny. With raw cat food, say goodbye to hairballs and shedding, and welcome the sight of a bright, shiny coat on your pet.
Better teeth: Consumption of raw animal products has an added benefit for your cats. The bones and cartilages present in most meat sources act as a natural toothbrush and draw out bits of food that otherwise might have been stuck in Between the teeth of your cat. This negates the chances of bacteria acting on the leftover food and damaging your pet's dental hygiene.
Overweight no more: Since cats do not utilize carbohydrates as much as humans in their diet, consumption of processed cat food can often result in an increase of carbohydrate levels in the body. Due to being unused, they get converted to fat which causes your pets to be overweight. Shifting to raw cat food eliminates unnecessary carbohydrates from the diet, resulting in healthier bodies of your favorite ones.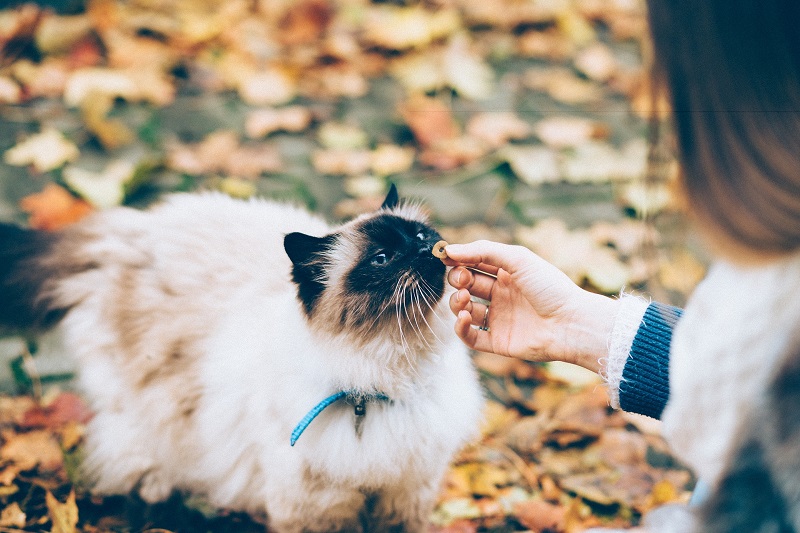 Raw cat food consumption improves digestibility and nutritional supply to your pet, while at the same time eliminating unnecessary carbohydrates from their diet and providing them with the necessary nutritional factors to keep them healthy and happy.