All commercial companies need to transfer their end products from manufacturing units to the local markets and even send them abroad. They need to avail the services of various transport companies for sending their goods safely to the desired destinations. There are various freight services available for transporting commercial goods, which are chosen according to the distance to be covered, nature of the route and type of things to be carried. The transportation cost depends on the type of transport booked for sending commercial products to customers. If expensive goods are supposed to be transported, it is best to insure all the products to avoid financial loss if any mishap occurs on the way.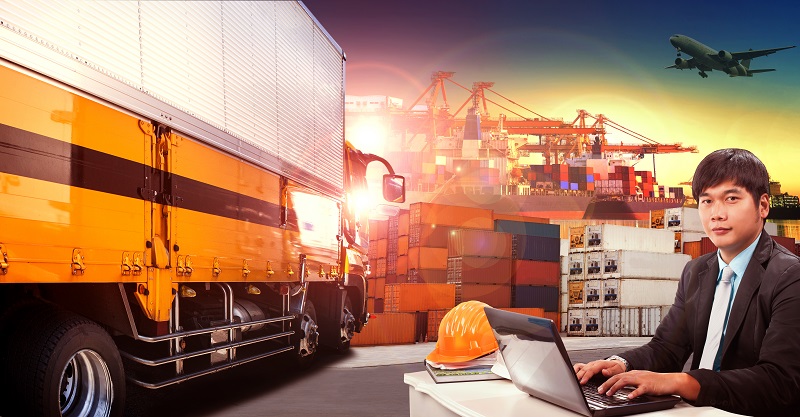 Some Popular Freighting Services Offered by Transport Companies
Partial truckload – All types of goods can be transported through this module of freighting service. As only a few products are loaded on a truck, explosives or inflammable materials can be safely transported to a long distance. Transport companies also use this service for carrying very large-sized or medium-sized goods that need a large amount of space. Sensitive products are saved from clashing with other goods on the truck, for which there is a lesser risk of damages.
Less than full truckload – It is the most popular freighting service offered by reputed transportation companies, as it is most cost-effective and time-saver option for commercial companies. In this service, transport companies can load smaller goods of various clients in the truck safely, along with large-sized products. This type of transportation service is also the perfect choice for companies that do not require urgent deliveries of their products.
Full truckload – When an entire truck is supposed to be filled up with bulky products, this freighting option is ideal for commercial companies. The transportation companies also offer this service for faster delivery, as the trucks do not stop anywhere for unloading some products before reaching the final destinations. Temperature-controlled materials are best transported through this type of freighting service.
Ocean freight – When commercial products need to be sent to foreign countries across the oceans, then cargo ships owned by transport companies can be the best option. Bulk goods, like food grains, petroleum, coal, and heavyweight machines, are exported through these huge cargo ships. Usually, large volumes of goods cannot be sent via aircraft due to heavy weights and hefty charges, and thus shipping is the only option left for commercial companies. It is also an environment-friendly and economic transporting system, thus preferred by most industry owners.
Air freight – If lightweight goods need to be transported to distant foreign countries, air freighting services is the best choice for commercial companies. Many cargo airlines are run by established transport companies, which are designed to carry small packages. Each of these well-packed packages should not weigh more than 100 pounds, to allow easy transportation by cargo aircraft. Though many people have the idea that air freight is more expensive than other available means of transport, it is found to be more cost-effective than the shipping of goods. Moreover, it is the fastest transportation method for sending goods to distant lands.
Rail freight – Since train is the greenest mode of transport, it is preferred by lots of commercial companies that are concerned about reducing air pollution. Sometimes, transport companies also use this type of freighting service for sending goods to neighbouring countries. It is the fastest means of transportation by land and sometimes even preferred over shipping. Special cargo trains offer the most cost-effective and very fast mode of transportation, which is beneficial for all commercial companies.
Therefore, commercial companies now consider all the benefits and disadvantages of each transportation system before availing any particular one for sending their goods to the required destinations.